Museum Playtime
Mon 5 Feb 2018 – Fri 13 Apr 2018
9:30am – 12:30pm
Discovery Zone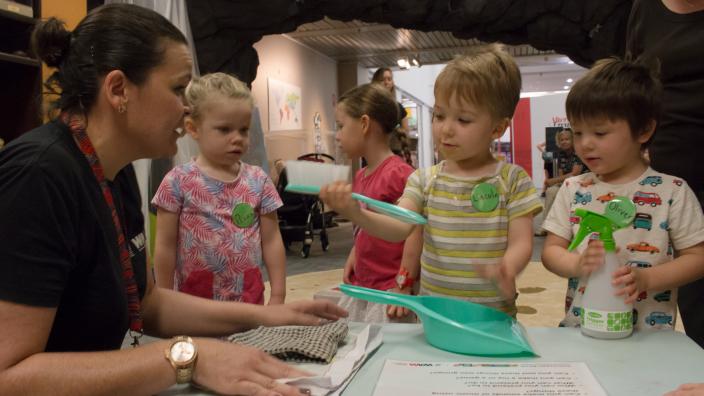 ---
Let your child lead the way as you play!
Days: Monday, Tuesday and Wednesday (excluding 5 March and 2 April)
Dates: 5 February 2018 – 13 April 2018
Times: 9.30am – 12.30pm
Cost: Free
Age: 0-5
Bookings: Required for groups of 8 or more can be made by calling 1300 134 081 or email reception@museum.wa.gov.au

Museum Playtime is all about sharing some quality time with the special little person in your life. Every Monday, Tuesday and Wednesday morning, the Discovery Zone will be filled with items that are safe and inviting for tiny fingers and inquiring minds.

Objects to explore will include materials from nature, blocks and boxes, dolls and puppets and some special treasures linked to our Museum collection. As your child sorts, builds, pretends, makes art or music and creates their own games, they will discover that there are endless options in the way that they play.

Our friendly staff will be there to greet you with lots of ideas on how to enjoy your playtime. Your child might also make some new friends as well.

These hands-on experiences are linked to the Early Years Learning Framework.
---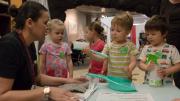 Caption: Museum Playtime
Image copyright WA Museum
Getting Here
Address
Discovery Zone
State Library of Western Australia
25 Francis Street
Perth WA 6000
Australia
Phone
1300 134 081