Online Exhibition | Updated 2 years ago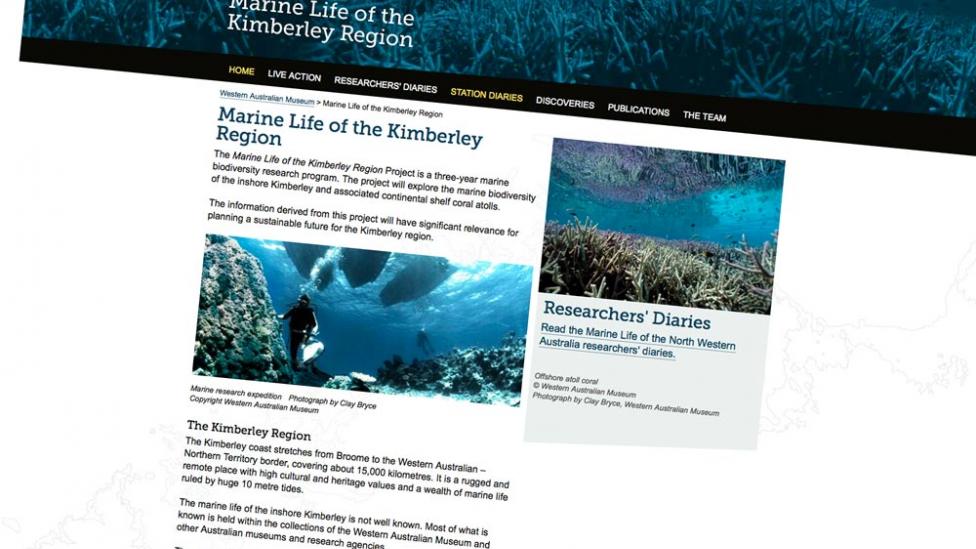 The Marine Life of the Kimberley Region project is a three-year marine biodiversity research program. The project will explore the marine biodiversity of the inshore Kimberley and associated continental shelf coral atolls.
This website publicly explores the findings and provides information about new species, diaries of the researchers, publications and more information as the research reveals more about this poorly understood region.
Beneath the Waves
One vessel, 476,000 sq km of ocean, 2,500 islands, raging 11-metre tides, astounding unexplored reefs and a plethora of amazing flora and fauna. An entire aquatic universe is waiting to be discovered.