Kara Layton
PhD Candidate
Molecular Systematics Unit
BSc (Hons); MSc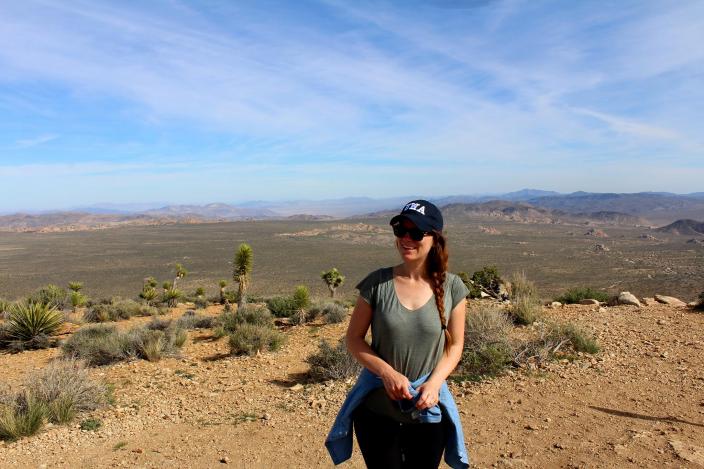 Kara.Layton@museum.wa.gov.au
---
Research
Species delimitation and molecular systematics, marine invertebrate phylogeography and population genetics, coevolution between marine invertebrate hosts and parasites
Net Conservation Benefits Project: Conservation Systematics of the Western Pilbara Fauna
PhD Thesis: Exploring patterns of diversity and specation in marine gastropods
Websites
Selected Publications
Layton, K.K.S., Martel, A.L., Hebert P.D.N. (2015). Geographic patterns of genetic diversity in two species complexes of Canadian marine bivalves. Journal of Molluscan Studies, 82(2): 282-291.
Gaillard, B., Meziane, T., Tremblay, R., Archambault, P., Layton, K.K.S., Martel, A.L., Olivier, F. (2015). Dietary tracers in Bathyarca glacialis from contrasting trophic regions in the Canadian Arctic. Marine Ecology Progress Series, 536: 175-186.
Telfer A,...Layton, K.K.S...,et al. (113 co-authors). (2015). Biodiversity inventories in high gear: DNA barcoding facilitates a rapid biotic survey of a temperate nature reserve. Biodiversity Data Journal 3: e6313.
Layton, K.K.S., Martel, A.L., Hebert, P.D.N. (2014). Patterns of DNA barcode variation in Canadian marine molluscs. PLoS ONE 9(4): e95003. doi:10.1371/journal.pone.0095003.
Brand, U., Came, R.E., Affek, H., Azmy, K., Mooi, R., Layton, K.K.S. (2014). Climate- forced change in Hudson Bay seawater composition and temperature, Arctic Canada. Chemical Geology 388(21): 78-86.