The Snettisham Great Torc
This torc was made with great skill and tremendous care between 150 and 75 BCE. It is one of the most elaborate golden objects made in the ancient world.
The torc is made from just over a kilogram of gold mixed with silver. It is made from sixty-four threads. Each thread was 1.9 mm wide. Eight threads were twisted together at a time to make 8 separate ropes of metal. These were then twisted around each other to make the final torc. The ends of the torc were cast in moulds. The hollow ends were then welded onto the ropes.
The torc was found when the field at Ken Hill, Snettisham was ploughed in 1950.
Other hoards were found in the same field in 1948 and 1990, with around 30kg of gold and silver objects, comprising 
torcs, torc fragments, coins and metal ingots. The torc was buried tied together with a complete bracelet by another torc. A coin found in caught in the ropes of the Great Torc suggests the hoard was buried around 75 BC.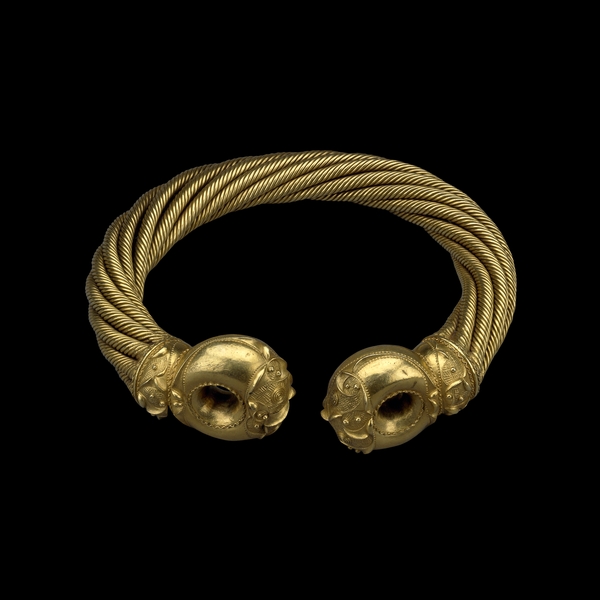 More Information: :