Young Naturalists Club
The Young Naturalists Club is open to children in Albany and surrounding areas who are between 5 and 15 years of age. Members attend events with at least one of their parents. We provide the group with at least 2 events per month (excluding school holidays) that centre around learning about, and caring for the environment.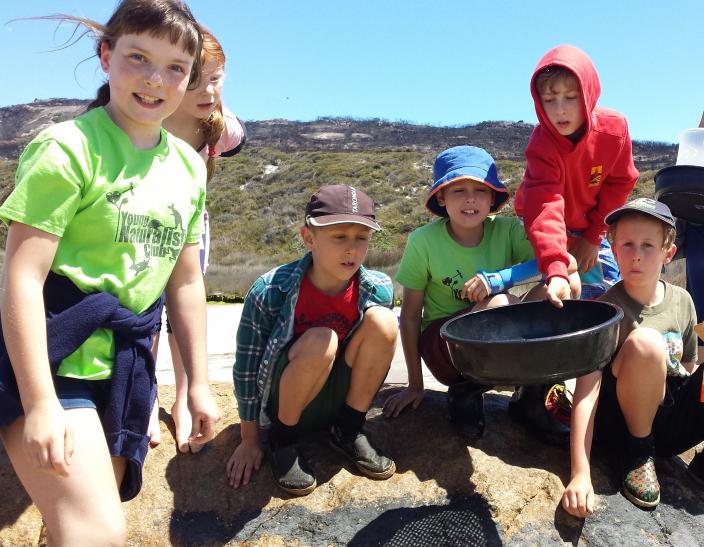 Upcoming events
Term 2 2017
Night Crawlers
Date: Saturday 29 April
Start: 5.30pm
Location: Mt Clarence
Hunt for night critters up Mt Clarence! Bring your torch along and we might spot possums, spiders and other surprises in the dark.
Geocache Adventure
Date: Sunday 14 May
Start: 1.00pm
Location: Gull Rock
Take in the beauty of our coastline, enjoy a bit of beach combing, maybe spot some shipwrecks and search for some hidden geocaches.
WA Day
Date: Monday 5 June
Time: 10.00am - 4.00pm
Location: Museum of the Great Southern
Join in the fun of WA Day and also spread our passion for the environment. The Young Nats will be helping visitors create a bio gradable pot and then distributing native seedlings.
Fungi Foray
Date: Sunday 11 June
Start: 1.00pm
Location: Monkey Rock
It's time to have fun guys! Join us on our annual forage for fungi. Bring a small mirror to inspect the underneath and a camera to capture your finds. Remember it might be damp so wear some appropriate clothing.
Who Dunnart?
Date: Sunday 25 June
Start: 1.00pm
Location: Museum of the Great Southern
Solve our wildlife murder mystery. A small grey bellied dunnart has been killed by one of our six suspects. Use your detective skills to find the killer.
Information and Membership
Please contact Peter Pritchard.
Email: Peter.Pritchard@museum.wa.gov.au
Ph: 08 9841 4844
Bookings Essential for all Events
Please book in your attendance for events. To RSVP email peter.pritchard@museum.wa.gov.au.
Newsletters
Membership information
Membership information, including how to join, is available on via downloadable PDF or Word Document (request full text accessible version).