The Eharo Mask
Xavier Leenders's blog | Created 5 years ago
The Eharo and Mask tradition in PNG
The Anthropology and Archaeology Department
Written By Xavier leenders
The West Australian Museum's Anthropology Department has a focus on documenting the social and cultural vibrancy of our state. While a number of our collections represent WA Aboriginal cultures, we also collect items of significance from around the world!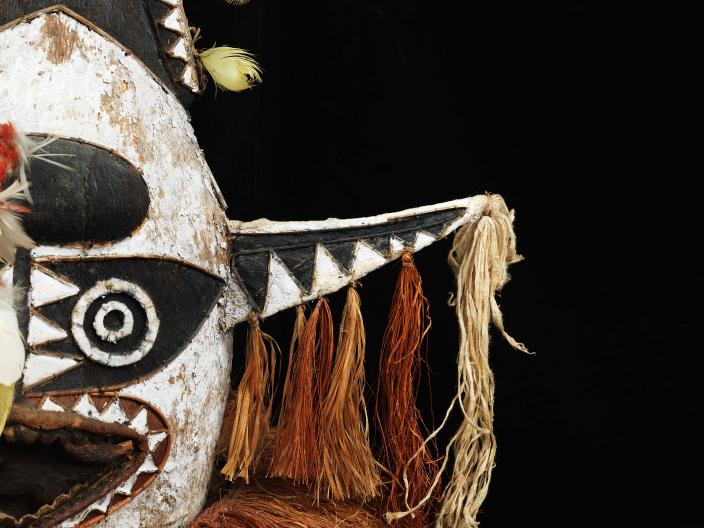 The Eharo Mask (pictured above) is one of the exciting objects in our Papua New Guinean collections. Commissioned in the early 1960s by Mr Kevin Lock while working as a headmaster in the Orokolo bay region, the Eharo Mask embodies a truly artistic and joyful nature of PNG village life.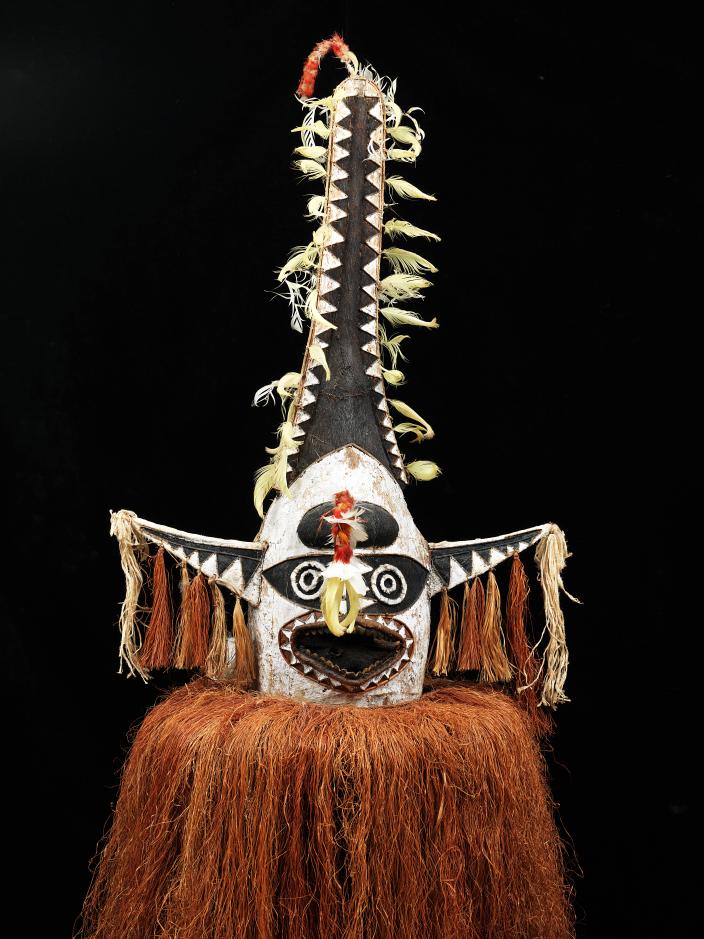 Associated with a ceremony called the Hevehe, the mask was worn at the end of a seven year cycle, the purpose of which was to calm or drive away angry spirits in the sea and land. 'Eharo' can roughly be translated to 'dance-head-piece' and is particularly related to playfulness, each mask often being designed with some form of social commentary. The head piece's jagged white edges are thought to represent mountains and the distant Mt Yule, linking the mask design to the legend of Oa Malara (or Molala Hari), the morning star. Each night, he would travel down the mountain to visit pretty girls in the coastal villages, but would have to return before sunrise. One night, Oa Malara's partying lifestyle caught up with him and he stayed too long in a village, forcing him to stay and eventually build himself a family and home. Tribesmen participating in the Heveh ritual would parade and dance around the village, eventually burning the masks, starting the seven year cycle anew.
The commissioning of such a cultural object marks a significant revival of PNG cultural practices after secession from European, American, Australian and Japanese occupational influence. The Eharo Mask is one of the last genuine examples of its kind and its conservation was made possible by one of the many Australians who worked in Papua New Guinea before its independence in 1975. Its production also tells of the need to keep in touch with and celebrate traditional culture in light of progressive globalisation. It is a truly complex artefact and whether deliberately or not, Mr Lock has helped to preserve this vibrant cultural practice from extinction.