How much has Megamouth grown?
Ian MacLeod's blog | Created 5 years ago
Competition - how much has Megamouth increased in weight during his preservation treatment?
The WA Museum's megamouth shark was the third specimen recorded when it appeared dying on a Mandurah beach in 1988.
Following standard preservation techniques it was stored in 70% ethanol and placed on exhibition at the WA Museum Perth site until mid-2010 when it was moved to the Maritime Museum on Victoria Quay to its new tank and a new treatment program commenced which involved immersion in glycerol solutions which slowly penetrated the skin and plumped up the shark.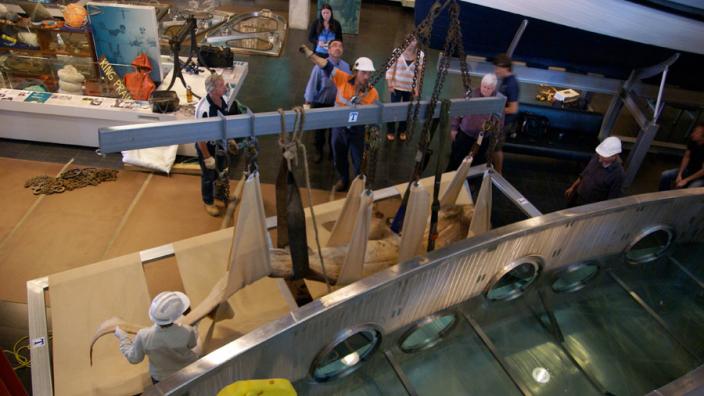 The shark is now finished it's conservation and preservation process, and after 2½ years the shark will have increased from 650 kg to something heavier as it absorbs the glycerol solution. Estimates of the new weight vary between 650-800 kg so place your bets as a comment on this blog.
The shark is being weighed on June 7th: the person closest to the correct weight will win a free family pass to the Maritime Museum and a free double pass to the Secrets of the Afterlife exhibition currently on in WA Museum Perth.
So good luck and start your estimating now. If you want to see Megamouth in person, he's on display at the Western Australian Maritime Museum and if you want some more background information, check out the Megamouth website.