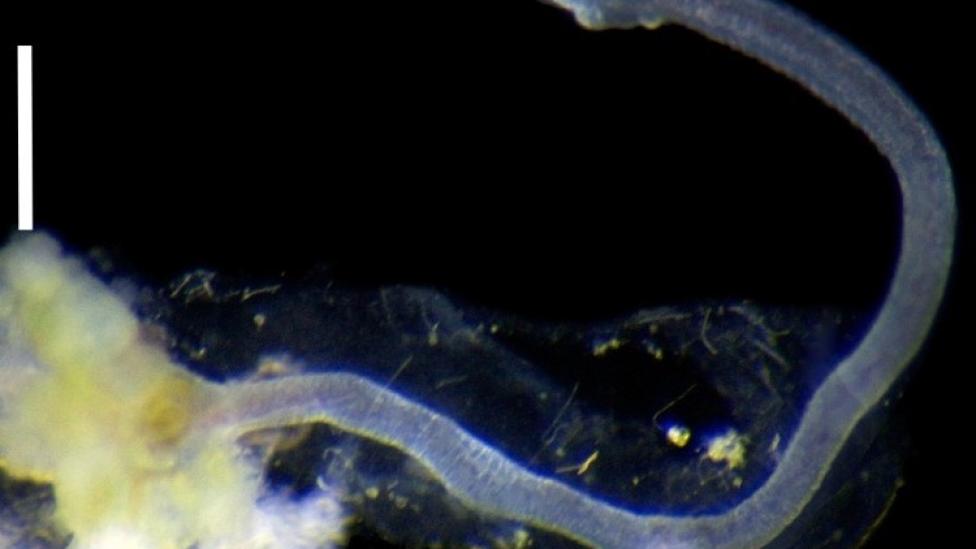 News | Created 15 Dec 2014
A study published today in Current Biology reveals a new species of marine bone-eating worm whose mating system defies what scientists thought they knew about this already bizarre creature. Unlike previously discovered species, these males are the same size as females.
When Osedax worms were first discovered 12 years ago, only females were found, feasting on bones deep in the ocean. The males were all dwarfs, permanently attached to females' tubes in groups like harems.