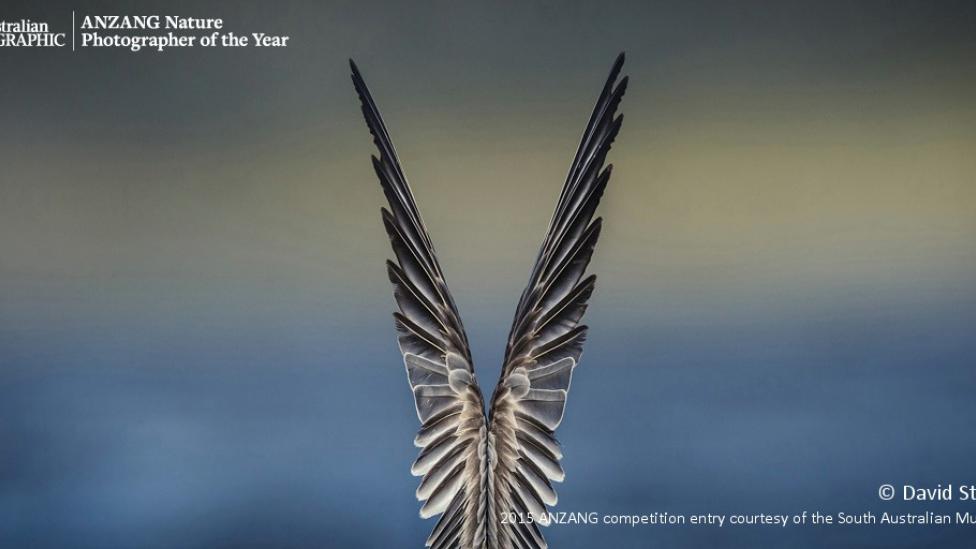 News | Created 5 May 2016
The 2015 Australian Geographic ANZANG Nature Photographer of the Year collection will open at the Western Australian Museum – Kalgoorlie-Boulder this weekend, with Western Australian photographers winning two of the categories.
The competition's overall winning image 'Feathered Symmetry' by David Stowe will be on display. Captured in New South Wales, it shows a white-winged tern (Chlidonias leucopterusI) stretching its wings, ready for take-off.