News | Created 23 Mar 2018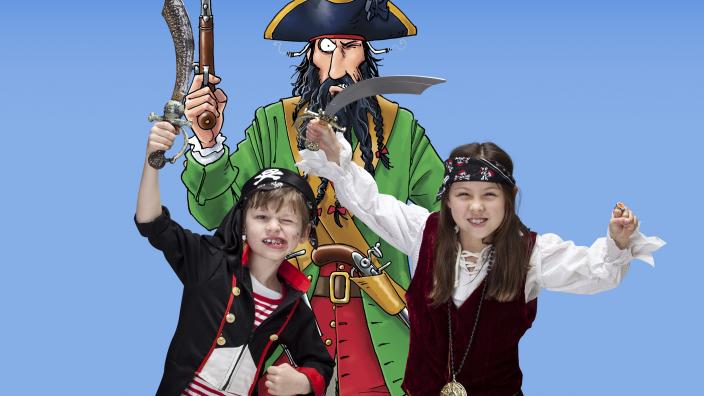 Western Australia's little-known pirate past comes alive in a new exhibition opening at the WA Maritime Museum tomorrow (24 March).
Horrible Histories – Pirates: the exhibition features Australia's worst pirate, John "Black Jack" Anderson, who terrorised ships off WA's south coast.
"Black Jack Anderson was an American who arrived in WA on a whaling ship in 1826 and lived on Middle Island, off the coast near Esperance," said WA Museum Chief Executive Officer Alec Coles.
"It was from this small island that he and his band supplemented their fur trade income by robbing vessels travelling between WA and the east coast.
"Make no mistake, Black Jack Anderson was no kind-hearted pirate of the type often portrayed in popular fiction. He was a cruel, ruthless murderer who, himself, came to a violent end."
Mr Coles said WA's other pirate link was well-known English explorer, privateer, buccaneer and author William Dampier.
"While Dampier is best known for his contribution to hydrography, natural science and as the person who named 'Sharks Bay', he was also a pirate," he said.
Horrible Histories – Pirates: the exhibition is based on the best-selling Horrible Histories books by author Terry Deary and illustrator Martin Brown.
"Everybody knows and loves the Horrible Histories books and television series and we're pleased to be opening the exhibition just in time for the April school holidays," said Mr Coles.
He said the interactive nature of the exhibition allowed visitors to command their own pirate ship and try their hand at some of the interactive games or learn how to fire a cannon, or splat a rat.
"There are definitely some gruesome games to play and, of course, some foul facts about pirates and their lives on the high seas to learn, plus the opportunity to take a pirate 'selfie'."
The exhibition is presented by the WA Museum in partnership with the Australian National Maritime Museum and Scholastic UK. The Museum's principal partner is Quadrant Energy.
For bookings and more information go to: http://museum.wa.gov.au/
Horrible Histories – Pirates: the exhibition
Opens Saturday 24 March 2018
WA Maritime Museum, Fremantle
9.30am – 5pm
Bookings: www.museum.wa.gov.au