News | Created 23 Sep 2016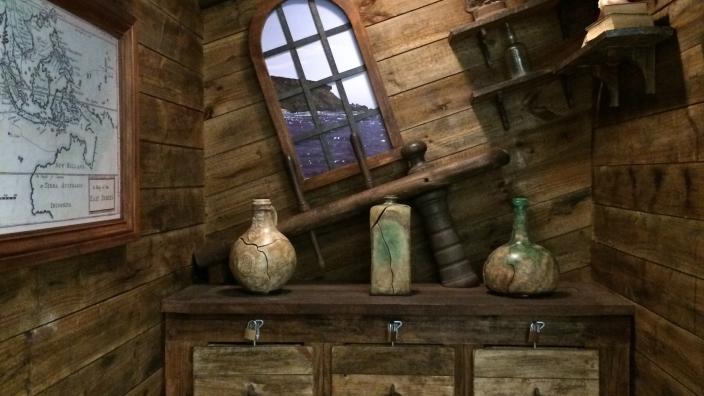 Come and explore the Western Australian Museum's new Discovery Zone, now open at the State Library of Western Australia in the heart of the Perth Cultural Centre.
The new Discovery Zone is an exciting space created especially for the young and the curious. Touch and see objects from across Western Australia and around the world as you learn about dinosaur trackways, meteorites and our amazing night sky.
Reconstruct replica shipwreck artefacts and re-connect with some of your favourite objects from the Museum's Perth site, including beautiful butterflies and ancient spearheads and arrows, as you learn about our incredible natural and social history.
WA Museum CEO Alec Coles said the opportunity to share space with the State Library will allow the Museum to continue its 125-year commitment to encouraging curiosity, learning and enjoyment in the Perth Cultural Centre, during the period over which work is carried out to build a new museum for Western Australia at the Perth site next door.
State Library of WA CEO Margaret Allen said the Discovery Zone complemented the school holiday and regular family activities that take place at the State Library.
The Discovery Zone is open on the ground floor of the State Library in the Perth Cultural Centre, daily from 10am – 4pm. Entry is free. The State Library is open Mon-Thurs 9am – 8pm; Fri 9am – 5.30pm; and Sat-Sun 10am – 5pm; and closed on public holidays.
Jane Mitchell
Media and Publicity Officer
Western Australian Museum
(08) 6552 7805
jane.mitchell@museum.wa.gov.au