News | Created 23 Mar 2017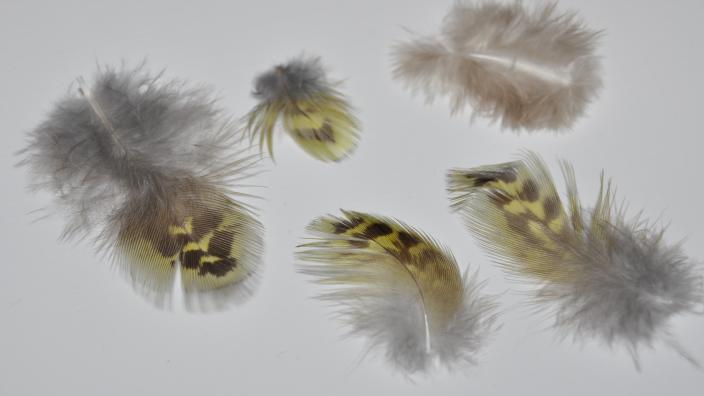 The Western Australian Museum welcomes the recent sighting of one of Australia's rarest birds, the Night Parrot (Pezoporus occidentalis), by a group of bird enthusiasts in Broome.
WA Museum's curator of ornithology Ron Johnstone said that sightings were so rare that previously only two had been confirmed in Australia since 1990. The last sighting in 2013 was verified by the WA Museum when Queensland naturalist John Young sent five feathers he collected from a roost site in western Queensland to the Museum's Molecular Systematics Unit for DNA testing. At the time, Mr Young had been searching for the elusive Night Parrot for 15 years.
"The feathers the Museum tested were found to be 100 percent identical to Pezoporus occidentalis, listed as extinct in New South Wales, regionally extinct in Victoria, critically endangered in Western Australia and the Northern Territory, and endangered in Queensland and South Australia," Mr Johnstone said.
The Night Parrot is a medium-sized parrot measuring up to 25cm in length and is predominantly bright green in colour with black and yellow bars, spots and streaks over the body, bright yellow on the belly and vent, and black on the upper surfaces of the wing and tail tips. When on the ground it hops, much like a kangaroo.
It is understood that the photograph of the Night Parrot taken recently in the State's far north by the bird enthusiasts is the first confirmed sighting of a Night Parrot in WA for nearly 100 years. There have been numerous stories of other sightings, some very plausible, but no evidence to support them.
"While so little is known about the species that numbers are difficult to estimate, it is thought there may be as few as 50 breeding pairs left in the wild. There are no Night Parrots in captivity," Mr Johnstone said.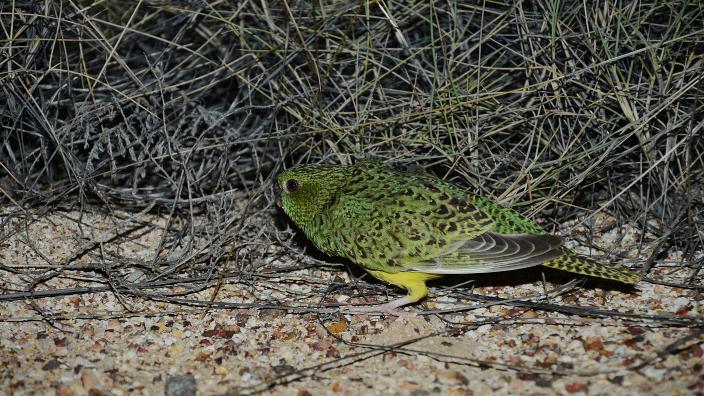 Media Contact:
Flora Perrella
Media and Publicity Officer
Western Australian Museum
flora.perrella@museum.wa.gov.au