Online Exhibition | Updated 3 years ago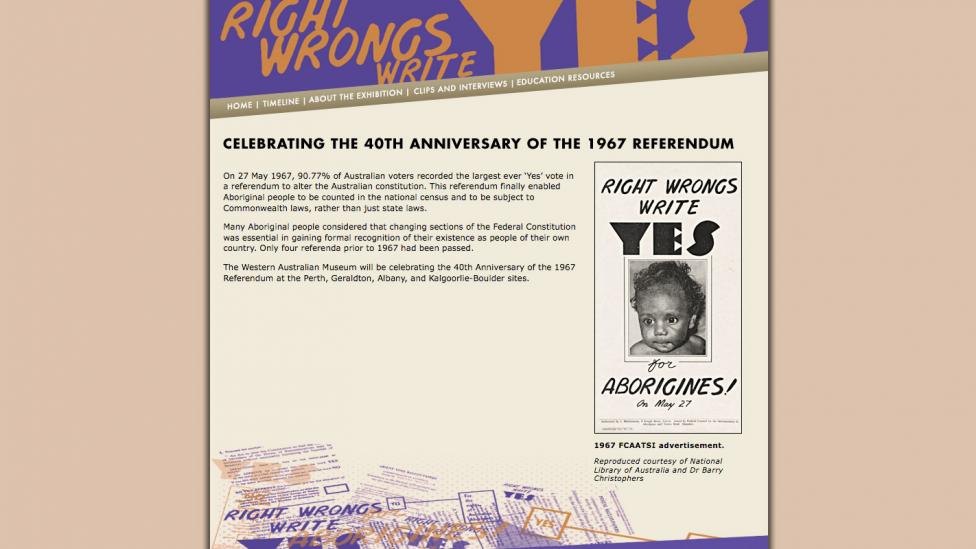 On 27 May 1967, 90.77% of Australian voters recorded the largest ever 'Yes' vote in a referendum to alter the Australian constitution. This referendum finally enabled Aboriginal people to be counted in the national census and to be subject to Commonwealth laws, rather than just state laws.
The Western Australian Museum held a travelling exhibition to mark the 40th anniversary of this historic vote. This exhibition site remains as an educational resource to provide a range of resources about this monumental point of history.
This website contains interviews with people directly affected by the vote, clips of ex-Prime Minister Gough Whitlam, educational resources, and a complete timeline from the 1960s to the 21st century.
The 1967 Referendum - Right wrongs, write yes exhibition website